Kadoil Management is Continuing To Come Together With its Dealers
Kadoil brand operating under Kadooğlu Holding and having reinforced its position amongst local and powerful companies of the fuel sector is ongoing to stand beside its dealers. Persisting with its operations in the fuel sector towards upgrading its position and increasing its market share from one day to the next, Kadoil management is continuing its dealer visits overall Turkey in general, with South East Anatolia Region. 
Kadoil, as the entity with the network of highest number of stations in the region, is ongoing to increase its number of stations with the strategy of being at an accessible position by its customers at every point of the country.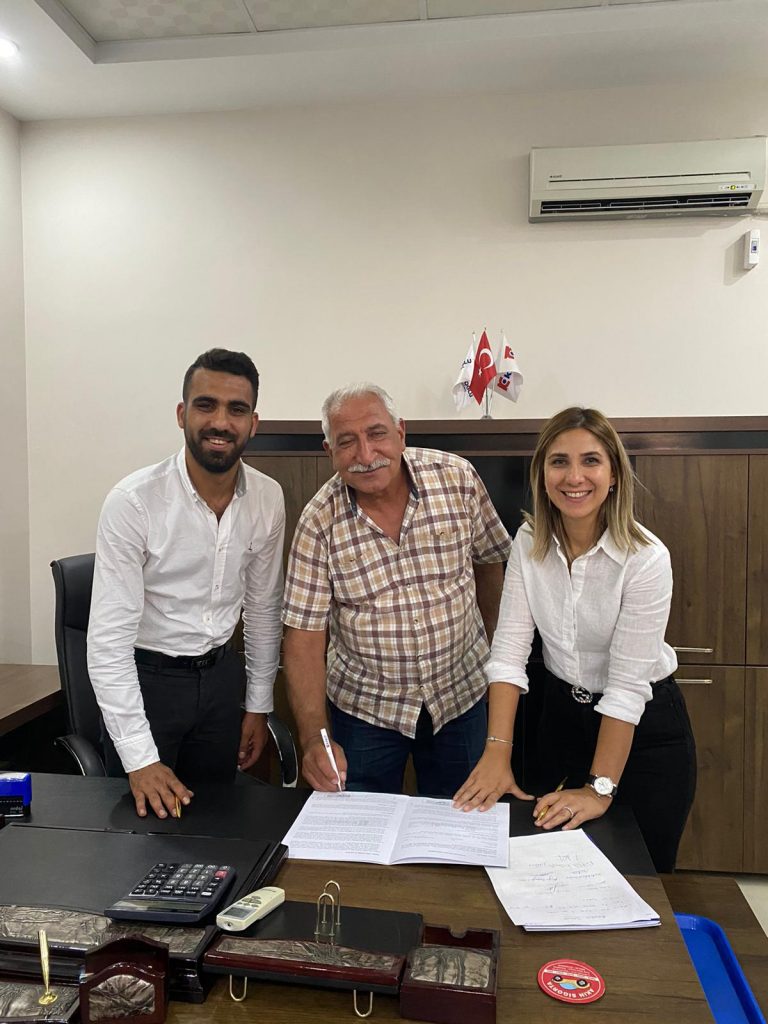 At this period where it is discussed continuation of cooperation, Kadoil management is prioritizing the claims and opinions of its dealers by means of realizing face-to-face meetings with the Dealers, shall be continuing to meet its dealers at all regions of Turkey.
Efforts, hard working and success proceed hand-in-hand…
Kadoil Board of Directors Deputy Chairman Nergiz Kadooğlu Çifçi, visiting Diyarbakır, Batman, Siirt and Elazığ under scope of dealer visits, stated that they would be continuing to come together with their dealers at all regions of the country. Advising that with the purpose of enhancing the position held in the fuel sector as well as its market share, they would be incessantly ongoing with their investments, Ms. Çifçi said we are pleased to have reached the number of dealers in excess of our targets before ending of the term. Çifçi, referring to the fact that Board of Directors Member Fettah Kadooğlu accompanying her in these visits has several projects in respect of these regions, further added that they are very pleased with the activities of the region team. She stated that as she visited the station and came together with the dealers, they had the pride of seeing with their own eyes how the dealer network they tried to create with considerable efforts is proceeding forward with effort, hard work and success hand-in-hand. 
Board of Directors Member Fettah Kadooğlu sharing his views and opinions following their visit to Diyarbakır area expressed that following the discussions they realized, they were able to see the general requirements more clearly, enabling them to respond very speedily to the requirements of the dealers and thus take any action accordingly. Mr. Kadooğlu stated; "While passing through a cumbersome process as sector and country, we focused on our operations with the concept of how we could stand by our dealers. Ensuring that our stakeholders better manage their business circumstances and providing support thereto both material and otherwise constitute the most prominent indication of our magnitude." 
Sevgi Kanat, conducting Batman Regional Directorate equipped with an experience in excess of 20 years in the sector said: "The decisions we have taken and facilities we have provided could be incessantly updated under circumstances of the current agenda. You are required to be and become a company responding swiftly to the requirements, otherwise you shall be condemned to stand still. 
The senior management backing us up in the decisions we have adopted, enable us to take swift action. We are working with the target of increasing our power in the region without reducing speed".
Diyarbakır Regional Director Kadir Bedir, referring to the positive impact of the visit paid by the headquarters on the dealers, said "Ms. Nergiz's energy, Professional approach and sincerity are reflected back to us very favorably in dealership agreements. Both we as regional directors as well as dealers joining our family are able to reach any official at every level of the management. Field visits are carried out and realized in a persisting manner by regional directors up to and including board of directors members. We are allowed to decide for the working conditions by means of coming together, holding vis-a-vis discussions and exchanging opinions. There has never been up to now, any dealer we left alone to face hardships. The most important reason for our being the leader in the region is that they are well aware of our sincerity here, a factor already tested and experienced by them."
 Officials from İsaş Akaryakıt, Feyfer Petrol, Yıldırım Petrol, Kapkaner Akaryakıt, Gaban, CMS Petrol and as a new member of our family, ORD Petrol, visited under scope of Diyarbakır regional visits, expressed their opinions about the sector, the coming period and relevant circumstances, how important it is to have spoken face to face with the authorities and that they have seen once again that they are members of a great family.  
Board of Directors Deputy Chairman Nergiz Kadooğlu Çifçi conducting assessments in respect of their Batman regional visits with Oysallar and Salut Petrol officials regarding profitability and efficiency of their stations, referred to how important and valuable it is to be acquainted with the site conditions at the first instance. Regional directors proud to renew their contracts with Mucip Süleymanoğlu, Gaban, Salut and Kaplaner emphasized that they would be continuing without reducing speed, with the dealer renewals in the new period as well. 
Ms. Çifçi referring to the importance of the continuation of their cooperation in the fuel sector with Erdal Yıldırım leading the retail market in Diyarbakır with Kadoil brand under 4 stations and dominating the same by means of tenders pertaining to the security department, expressed that they would be making all sacrifice to proceed with our dealers under such identity. 
While Gaban Petrol official Davut Özkılıç stated that he has been a member of this family for the past 15 years and that although he is in this sector for long years, no other company provided the facilities and conditions provided by Kadoil, İşas Akaryakıt official Mr. Ededin Ergün pointed out that by means of the favorable conditions so provided, they have realized discount campaign days concerning the region. Mr. Ergün stated we are ever trying to represent Kadoil in the region in the best possible manner with the objective of increasing the number of our customers from one day to the next. Whereas ORD Petrol official Mr. Deniz Ödek congratulating Kadoil authorities for the activities they have conducted towards ex-fuel revenues, also made reference to the fact that Kadoil's Mineral Oil brand Oil Master is particularly demanded in the region.