Kadoil Is Ongoing With Its Growth In The Aegean Region
Kadoil, operating under Kadooğlu Holding , is ongoing to enhance its successful performance in the fuel and autogas sector by means of its wide dealer network distributed throughout the country. The company focusing in this respect its investments in the Aegean region is attracting appreciation by its 4 new stations in the same region.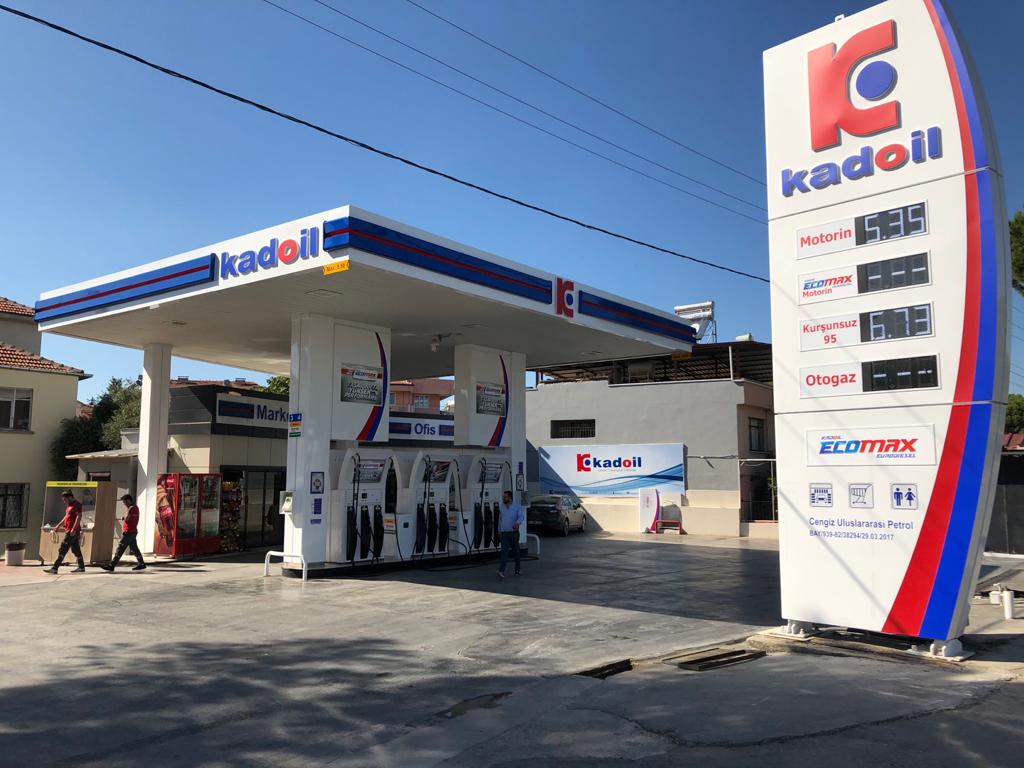 Increasing its investments incessantly from one day to the next, Kadoil , is ongoing to be en route the itinerary of its consumers in a safe and secure manner throughout the country thanks to it one hundred percent domestic capital structure in the fuel sector. 
Kadoil, targeting at all times to be in close vicinity of the vehicle drivers by means of its stations and selected locations at town centers, is continuing to be positioned amongst brands preferred at all times thanks to powerful business structure and reliability of Kadooğlu Holding.
The company reinforcing its power in the in the Aegean Region through the investments it has realized, is ongoing with its successful business partnerships over Cengiz Akaryakıt at Denizli Sarayköy, Cipet Akaryakıt joining the family with its second station at Manisa Alaşehir and Selami Ulaşan Akaryakıt at Afyonkarahisar Dinar. Our dealers deciding to continue in its path as a Kadoil family member, are also providing services to their consumers under Kadoil's LPG brand Kadogaz. Stations consisting of four lots are prevailing by market service greatly appreciated by the consumers alike.   
Kadoil Investment Manager Ozan Okan, sharing his opinions in respect of the subject matter said: "We are proceeding ahead with strategies updated by taking into account the ever changing agenda of the world as well as our country. Our target is to continue with our growth in a consistent manner together with our dealers. We are ever expanding our station network by targeting town centers and favorite locations. We are creating dealerships that would be reinforcing the value of Kadoil brand in view of our consumers, duly respond to their loyalty. Service and reliability are amongst our major priorities in the new period as well, we shall be continuing to increase our number of stations overall Turkey, primarily in the Aegean region  and realize our investment targets under a homogeneous structure. " 
Selami Uluşan, authorized official of Selami Akaryakıt, said "After transferring to Kadoil brand, I started gaining twice the amount I was receiving from the former distribution company. I very much regret for not initiating the operations of my station under Kadoil flag." 
Whereas Cipet Akaryakıt official Engin Cihanoğulları stated "We are in this sector for many years. As I started working with Kadoil, my next station was in the construction stage. Without giving it a second thought, I provided services at my second station under Kadoil flag as well."  
Cengiz Akaryakıt authority Bahri Uysal expressed as "As a result of the investments it has realized and standing behind its dealer, Kadoil has always been a company I wanted to work together. I consider that it is an unequalled distribution company for dealers and recommending them to the whole sector. I hereby would like to thank Kadoil management confiding faith in me."  
Kadoil is continuing with its growth strategy by adding new stations with the target of conveying the services provided to its consumers to all towns of Turkey.