In Kadoil, Strategic Areas Are Entrusted To Women Employees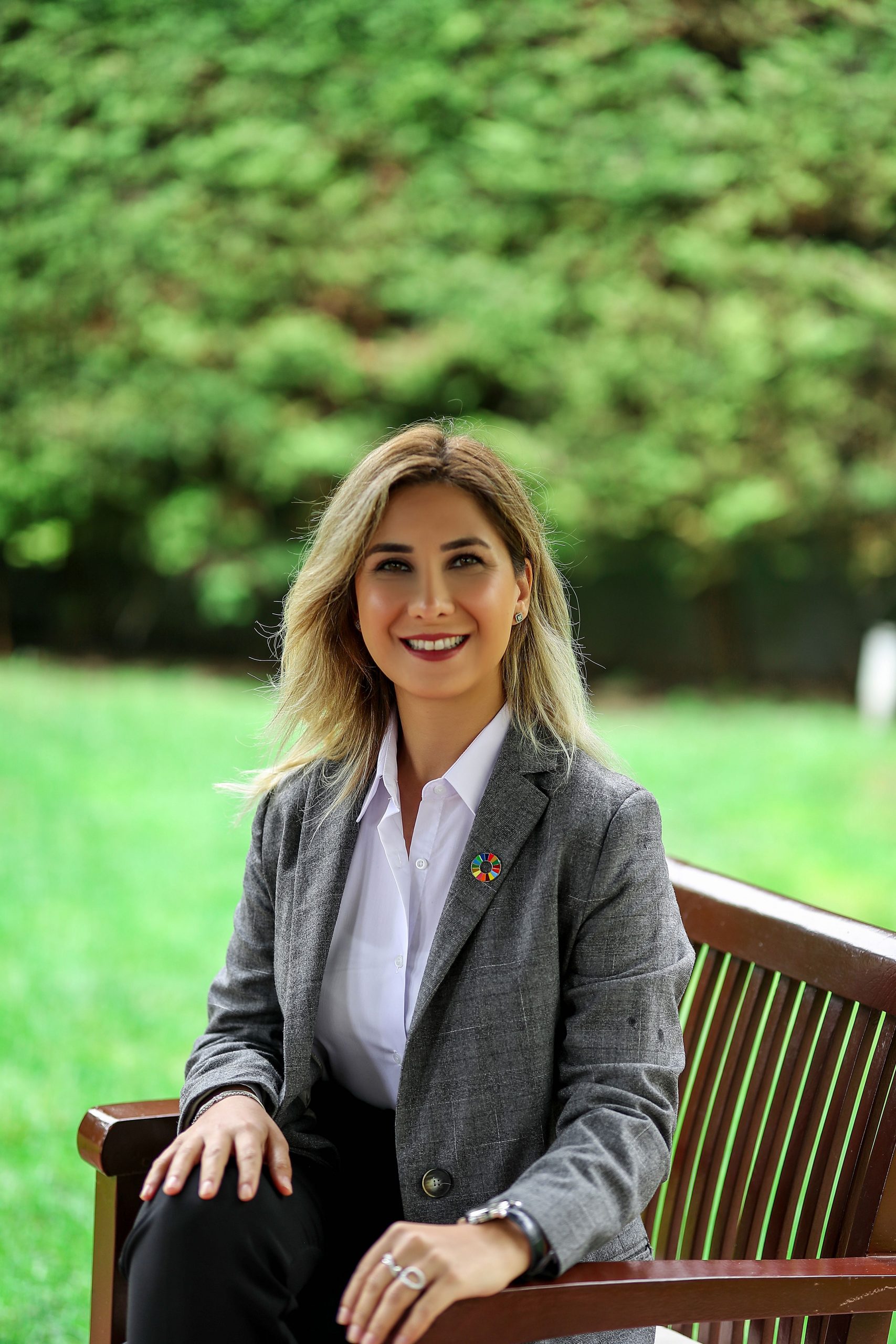 KADOİL BOARD OF DIRECTORS DEPUTY CHAIRMAN NERGİZ KADOOĞLU, STATING THAT KADOİL'S MOST STRATEGIC AREAS SUCH AS FINANCIAL AFFAIRS AND CREDIT RISK ARE ENTRUSTED TO WOMEN EMPLOYEES, FURTHER SAYS 'I AM VERY HAPPY TO TAKE ANY ESSENTIAL DECISIONS SHAPING AND GUIDING KADOIL'S FUTURE JOINTLY WITH OUR WOMEN COLLEAGUES AND SEEING THAT THEY ATTAIN SUCCESSFUL POSITIONS'.
Kadoil Board of Directors Deputy Chairman and TÜRKONFED Board of Directors Member Nergiz Kadooğlu Çiftçi answered our questions.
Would you please tell us about your career odyssey and place of Kadoil to this end?
In our family, career has never been perceived solely as business and thereby a stage aimed in parallel thereto. Self-development and guidance is a journey started very early. Although ı am a graduate of Yeditepe University International Trade and Business Administration, during my studentship period I incessantly undertook tasks at professional companies as well, because my family always desired that I would be assuming responsibility for our own business affairs only after being employed and getting experienced at varying sectors and corporate entities. Viewing the business we are operating with a different perspective and developing a specific viewpoint is an indispensible part of our corporate culture. Therefore, after graduating from the University, in order get experienced in international business enterprises, I continued with my education in the United Kingdom and had the opportunity of working at various trade companies. The period I lived in England was unique, where I tried to be Nergiz with limited means, without receiving support from anyone, being aware that there was no one backing me up. It was a very teaching process granting me incredible experience in my transition from youth to adulthood, getting the chance of coming together with people from different parts of the world for the same purposes. Thereafter, I returned to Kadoil, the admiral ship of the holding established by my family with all sorts of efforts. This new beginning coincided with a moment when I felt myself ready, exhilarated to enliven those I acquired while I was brought up and educated for. Despite the level of education and training, it is of utmost value to get experienced and practice whatever you see in the books. I might say that for me Kadoil is a strenuous and invaluable gemstone.
Would you please tell us about Kadoil's corporate profile and position in the sector?
Kadoil is under organization of Kadooğlu Holding as one of Turkey's major enterprises operating in many diverse areas ranging from fuel to food, from energy to real estate, from domestic-foreign trade to gas station operating. It is our star brand presenting quality and reliability all together in the fuel sector. We are ongoing with our journey ahead in team spirit with our employees, suppliers and customers as a whole, targeting to keep their satisfaction at top level. Our objective is to ensure that such a growth is sustainable. It is in fact a very youthful brand of the sector in general, succeeding to take position in the first 10 occupied for years by international brands. It is also included in this framework Kadogaz serving drivers of vehicles running on LPG whereas our Oil Master brand in mineral oils. With our dealers in excess of 600 particularly in respect of fuel-oil and autogas, throughout ant territory in Turkey.
How is Kadoil's approach in respect of women employment and representation of management by women leaders?
Fuel-oil sector bears a very masculine structure. Considering both managerial positions as well as station agents, you are faced with a business model densely occupied by male employees. Sector representatives, professionals and company owners have carried out several works to attract attention to this matter. It is not hard to realize that Kadoil's position therefor is very clear as the top position of the company is entrusted to a woman. Besides the foregoing, we have further entrusted to women employees most strategic areas of our company, namely financial affairs and credit risk departments. Despite the fact that I am against positive discrimination as a woman, I am very happy to take any essential decisions shaping and guiding Kadoil's future jointly with our women colleagues, seeing that they attain successful positions.
What is being made by Kadoil towards creating awareness about gender equality in social as well as business life?
I have already referred to the fact that our sector possesses a very masculine dominated structure. We are enabling that young women are duly acknowledged about this sector while still being educated, so that they take into consideration the fuel sector as well while making their choices for profession. We are introducing various projects in order to increase our women employment in station service attendants. We are also a very active family in realizing cooperation with NGO's, we are both taking active roles in activities realized by non-government organizations like TÜRKONFED and TÜSİAD, also providing support via sponsorships.
What are Kadoil's targets for year 2023?
Despite a year of hardships, as Kadoil we had attained a level of success beyond our targets. It is our primary target to sustain this achievement in the third quarter of the year as well. We are aiming to increase our station number at town centers and favorite places, thereby coming together with our consumers at many more locations. We are desiring to meet our dealers more often, introduce all together such attempts to enhance station profitability and deal with activities under our social responsibility projects whereby more people could be contacted. We have been physically apart for a very long time, I wish to close this deficit rapidly. Let it be a year when we shall be meeting around the table and make sincere celebrations, setting sail with new and exciting journeys.
Turkey's electrical vehicle charging station network is expanding through cooperation of Eşarj and Kadoil
Eşarj is expanding Turkey's electrical vehicle charging station network together with Kadoil as one of Turkey's leading fuel distribution companies. Under scope of this cooperation, it is aimed to be constructed 100 high performance charging devices in 50 provinces in parallel to the target of Eşarj as in excess of 1.000 high speed charging stations in 81 provinces of Turkey.